The 4th Performance in Education: Research & Practice Conference, originally scheduled for July 30-31, 2022 but postponed due to the COVID-19 situation, has been rescheduled to January 14-15, 2023. The Conference will be held in the famous mountain hot spring town of Gero in Gifu prefecture.
The site of the conference is the wonderfully designed Gero Synergy Center ACTIVE.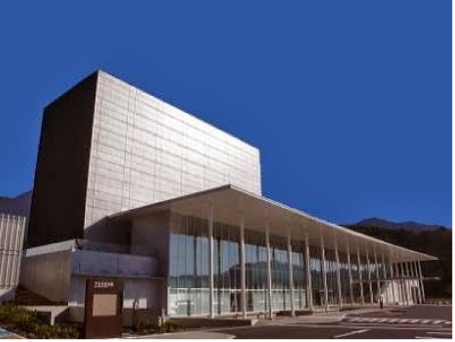 Presentations and performances on speech, drama, debate, and other performance activities will be scheduled in three different spaces: Peapod 1, Peapod 4, and Peapod 6.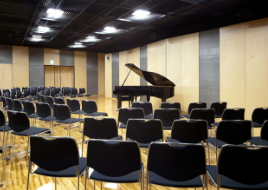 The call for papers for research and practical presentations and performances can be submitted HERE.
DEADLINE: Friday, December 16, 2022, JST.
(Notification of acceptance will be sent by Sunday, December 18, 2022.)
---
Expert PIE Speakers
Greg Lewis
Hyupsung University, South Korea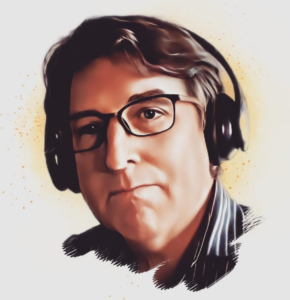 Greg first arrived in Korea 20 years ago but didn't get serious about teaching until 13 years ago when he returned to Korea from his native Canada and began teaching university freshman English. Greg has a varied performance background that includes politics, real estate sales and business training, and of course theater, both summer stock and community theater. Performance has always been a large part of Greg's activities, so it is not surprising that audio performance has been added to his current teaching tool kit.
Introducing Podcasting to the Language Learning Classroom Students
A lot of research has addressed the effectiveness of teacher-produced audio podcasts, however, this presentation will focus on student-generated audio podcasts and highlight the range of positive outcomes available for language learners and language teachers. We will go through some practical suggestions for the effective use of student-generated podcasts but first you will need to introduce podcasts to your students, and that is where we generally will hit our first wall. I will walk you through my process of introducing the concept of podcasts to my students, the various production styles, and then through the basic steps required to produce a podcast. I hope to approach this presentation as a collaborative experience where we can share tips and tricks in a closing discussion.
---
Stephen Pottinger
Chubu University
Stephen Pottinger is an English teacher at Chubu University. He was born in Aichi and grew up in England. He received his BA (in Education) from University of York. Stephen has almost 20 years of experience in English language teaching, and throughout his career, he has been very interested in methods that encourage students to be able to perform and present in a more confident manner.
Theatre-based Performance Skills in the ESL Classroom: A Personal Narrative
The world of theatre is a magical, free and fantastical place, but behind the scenes are a plethora of tried and proven techniques, rules and mantra. These theatre techniques have proven to inject energy and creativity into the ESL classroom. If only a small part of these teachings are brought with enthusiasm into the ESL classroom, students can benefit tremendously in speaking confidence and language acquisition.
During this presentation I will touch on theatre based acting techniques and skills which allow students to expand their knowledge in three areas: Vocal Production, Basic Storytelling, and The Art of Acting. This presentation will also touch briefly on potential challenges that teachers face when trying to bring theatre into the ESL classroom.
---
George MacLean
University of the Ryukyus
Topic: On Feedback
---
David Kluge
Nanzan University
Researching performance in education
---
Max Diaz
The Hong Kong Polytechnic University
TBA