4th PIE Conference (July 29-31) Information
The Performance in Education Special Interest Group (PIE SIG) and the Okinawa chapter of the Japan Association for Language Teaching (JALT) invite presenters and attendees to join us at the 4th Performance in Education: Research & Practice Conference/Student Showcase/Film Festival (4th PIE).
Conference Location and Mode
4th PIE will be held in Nagoya, Japan at Nanzan University (https://www.nanzan-u.ac.jp/English/access/) July 29-31, 2022 and is co-sponsored by Okinawa JALT. 4th PIE will be a hybrid event**, with all Saturday, July 30, talks and events being streamed online and all concurrent sessions and talks by expert speakers on Sunday, July 31, also being streamed online (synchronously or asynchronously).
Eight Amazing Experts
The event this year will feature 8 amazing experts in the field of performance and education whose presentation styles we have been extremely impressed by. All attendees to the event are guaranteed an interesting and useful experience.
Call for Papers and Registration
If you would like to present or perform at 4th PIE, please complete this Google Form. The call deadline is July 1, 2022 (GMT +9).
If you would like to register to attend the event without presenting or performing, please complete the registration form found here.
Conference Fees and Payment
Please Pay for conference fees and Networking Event (if attending) by Sunday, July 24 JST. (3,500yen)
The conference fees for presenters and attendees are:
International: 5,000 Japanese yen
Domestic non-JALT: 3,000 yen
JALT presenter: 2,000 yen
JALT participant: 1,000 yen
PIE SIG member participant not presenting: Free
Full-time Junior High/Senior High/Undergraduate university student: Free
PAYMENT THROUGH PAYPAL
1) Please send your payment via PayPal to [okijalt.treasurer@gmail.com].
2) When making the payment, please write "2022 PIE" (and Networking Event if desired) under payment description and/or send an email to [okijalt.treasurer@gmail.com] with "2022 PIE" in the subject line.
**Please note that the event may shift to a fully online mode depending on the pandemic situation.
---
Additional conference details:
Expert PIE Speakers
James Carpenter
Rikkyo University
James Carpenter is interested in how people learn in unique situations. He is currently conducting research with learners and teachers from a school for the visually impaired in Tokyo.
Researching Communicative Practices in Performance-Based Education
July 30 Online (Zoom)
In this presentation, I will introduce an approach to mix-methods research that combines ethnomethodology with quantitative analysis. Drawing on my own research at a school for the visually impaired, I will attempt to persuade you that this perspective is useful for researching performance-based education in new ways. My research is based on Firth and Wagner's (1997) inauguration of the "social turn," and is one way SLA/T researchers have continued to investigate how foreign languages are used as they are being acquired. In this presentation I will focus on variations of the conversation analytic/ethnomethodological perspective. This should help both beginning researchers and experienced ones.
---
Darren Kinsman
Miyagi Gakuin Women's University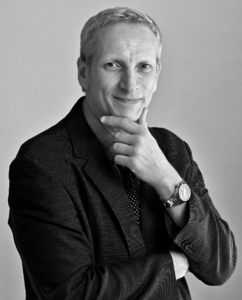 Darren was first introduced to educational drama by actor and educator, Ilkay Silk while pursuing his education degree. As a teacher at a private high school in Japan for six years, Darren taught dedicated chorus and drama classes. He also prepared international course students for annual stage performances. He is interested in how various creative approaches to language teaching intersect and complement each another.
Unfolding Drama
July 30 Online (Zoom)
It is common for language teachers to use dramatic techniques in their classrooms, be it short role plays or having students read dialogs with emotion. Some even prepare their students for live stage plays in front of large audiences. However, there is a vast terrain lying between these two poles that is often left unexplored and unexploited. This presentation surveys this verdant landscape by giving a brief historical overview of drama as well as how its reinterpretation and compartmentalization has been a boon for language learning. Dramatic techniques will be both overtly covered and embedded within the presentation itself.
---
Greg Lewis
Hyupsung University, South Korea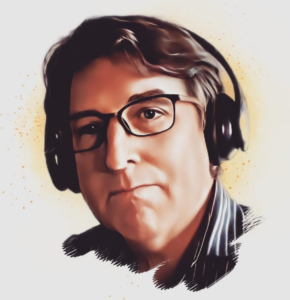 Greg first arrived in Korea 20 years ago but didn't get serious about teaching until 13 years ago when he returned to Korea from his native Canada and began teaching university freshman English. Greg has a varied performance background that includes politics, real estate sales and business training, and of course theater, both summer stock and community theater. Performance has always been a large part of Greg's activities, so it is not surprising that audio performance has been added to his current teaching tool kit.
Introducing Podcasting to the Language Learning Classroom Students
July 30 Online (Zoom)
A lot of research has addressed the effectiveness of teacher-produced audio podcasts, however, this presentation will focus on student-generated audio podcasts and highlight the range of positive outcomes available for language learners and language teachers. We will go through some practical suggestions for the effective use of student-generated podcasts but first you will need to introduce podcasts to your students, and that is where we generally will hit our first wall. I will walk you through my process of introducing the concept of podcasts to my students, the various production styles, and then through the basic steps required to produce a podcast. I hope to approach this presentation as a collaborative experience where we can share tips and tricks in a closing discussion.
---
Lisa M. Hunsberger
Kyushu Sangyo University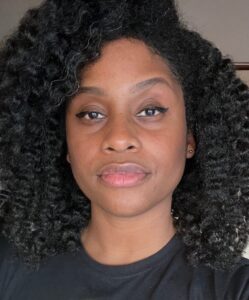 Lisa M. Hunsberger has been an educator for over 15 years. She has taught at two universities in Jamaica, at a high school in France, and at every level in Japan from kindergarten to university, professionals, and retirees. She is a seasoned public speaker and an all-round creative with skills in presentation design and video editing. Lisa uses presentation software creatively in the classroom and has been sharing her design ideas with audiences for years. She has presented on effective presentation design at JALT and KOTESOL conferences, and most recently, as a plenary speaker at KOTESOL's 2021 National Conference.
Spice Up Your Presentations
July 31 Face-to-Face
For some English language educators, presentations are a regular part of their lessons and classroom instruction. They use the software to supplement lessons, reinforce explanations, or to deliver the entire lesson itself. Books have been written and talks given on how to create great presentations, but for some, the implementation remains elusive. Let's change that by looking at how we can add a little spice to our presentations. By mixing a dash of features with a tablespoon of forethought, and by incorporating our knowledge of our students to the mix, we can create fun and whimsical presentations. Just add time to taste. We will focus on a few features shared by Microsoft PowerPoint and Apple Keynote –text; images; videos; shapes; animations; transitions– and we will look at how we can improve on some of the mistakes we commonly make with a dash of creativity.
---
Rab Paterson
Rikkyo University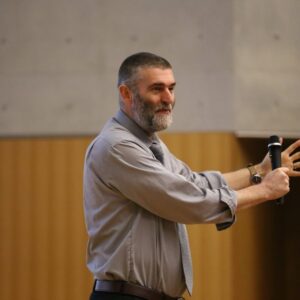 Rab Paterson (BA, MA, CoETail, MS, MEd, FRAS, FRSA) is a Lecturer at Rikkyo University's Center for Foreign Language Education and Research. He's a Best Of JALT, Apple Distinguished Educator, and a Google Innovator award winner. Rab has presented at conferences worldwide including Keynote, Plenary, Featured Speaker, and Invited Speaker sessions, two TEDx presentations, an Apple Showcase presentation and he made a series of videos on how to give academic presentations for Academia.edu. Most importantly students from his presentations classes have also gone on to win awards (Hong Kong Cup, Obirin University, & Toyo University presentations competition), for their presentations.
Present Like A Pro!: Strategies, Tips, and Tricks to Efficiently Teach Presentations to Students
July 31 Online (Zoom)
Many teaching professionals have to give presentation assignments to students for coursework. Yet a large proportion of these teachers have little or no formal training in presentations theory and practice, never mind having the skillsets to actually teach the various aspects of presentations beyond the basics and usually give simple – 'have an intro, tell a joke, include relevant data, end with a conclusion' type comments. This session aims to show teaching techniques that can and have been successfully used by the presenter in class to help their students improve their presentations. Many of these students have then gone on to win presentations competitions. Some of these winning students will also join this session to give their viewpoint on these teaching techniques and how they benefitted from them. So attendees show take awesome new tips and tricks for their presentations teaching toolbox.
---
Stephen Pottinger
Chubu University
Stephen Pottinger is an English teacher at Chubu University. He was born in Aichi and grew up in England. He received his BA (in Education) from University of York. Stephen has almost 20 years of experience in English language teaching, and throughout his career, he has been very interested in methods that encourage students to be able to perform and present in a more confident manner.
Theatre-based Performance Skills in the ESL Classroom: A Personal Narrative
July 31 Face-to-Face
The world of theatre is a magical, free and fantastical place, but behind the scenes are a plethora of tried and proven techniques, rules and mantra. These theatre techniques have proven to inject energy and creativity into the ESL classroom. If only a small part of these teachings are brought with enthusiasm into the ESL classroom, students can benefit tremendously in speaking confidence and language acquisition.
During this presentation I will touch on theatre based acting techniques and skills which allow students to expand their knowledge in three areas: Vocal Production, Basic Storytelling, and The Art of Acting. This presentation will also touch briefly on potential challenges that teachers face when trying to bring theatre into the ESL classroom.
---
Kim Rockell
Komazawa University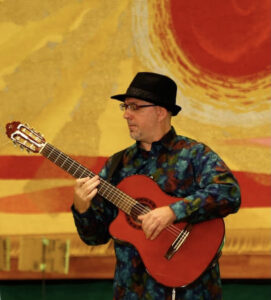 Associate Professor Kim Rockell is an ethnomusicologist and classical guitarist who currently teaches in the Faculty of Arts and Sciences at Komazawa University in Tokyo. His research interests encompass plucked-string traditions, Philippine rondalla and Hispanic musical influences in the Asia Pacific, migrant music and music in diaspora, and the music/language nexus. Recently, while learning to perform traditional Noh in Japan, he has begun to explore the educational potential of English language Noh.
Music and Performance in Education: A Personal Retrospective (2012-2022)
July 31 Face-to-Face
This talk traces the trajectory of my decade-long Japan-based research on music and performance in education. It introduces past projects that have explored the strategies and strengths teachers with musical backgrounds bring to language teaching, and how these musical strategies can be applied to computer-assisted language learning (CALL). The teaching of musical performance and ethnomusicology in English medium in both Tohoku and Tokyo as well as the development of musical theater in English based on traditional Japanese Noh are also described. Finally, the talk touches on more recent work on intercultural performance and semiotic clusters, which continued throughout the COVID-19 pandemic up to the present time.
---
Lunch Meals

: NONE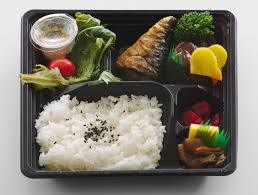 At this time lunches will NOT be available at the conference. Instead, please plan to bring your own lunch or purchase it from a nearby convenience store. Note that this may change depending on the COVID-19 situation.
---
Networking Event
The Gran Piatto is a popular Italian restaurant just a short walk from the conference venue. Participation in the Networking Event can be indicated when you register online. Family and friends are more than welcome, and children can order off the menu but must be registered to reserve a seat.
When: Saturday, July 30, 7:30-9:30
Where: Gran Piatto Italian Restaurant (https://granpiatto.gorp.jp/)
Cost: 3,500 yen per adult (US$27.09) for the Komi Komi Plan menu

7 dishes with 120 minutes all-you-can-drink (soft drinks, beer, wine, some mixed drinks)
Food served family-style: Each group of 6 people will share 1 meter/yard- long sausage, 2 pizzas baked in a wood-burning oven, one pasta dish (vegetarian pasta and pizza available), one main dish, and two side dishes. No substitutions.
Children ONLY can order off the menu, but must still be registered via the event signup to reserve a seat.

Banquet must be ordered beforehand via the registration form (deadline to register is July 15)
The maximum number of people is 90.
Gran Piatto Italian Restaurant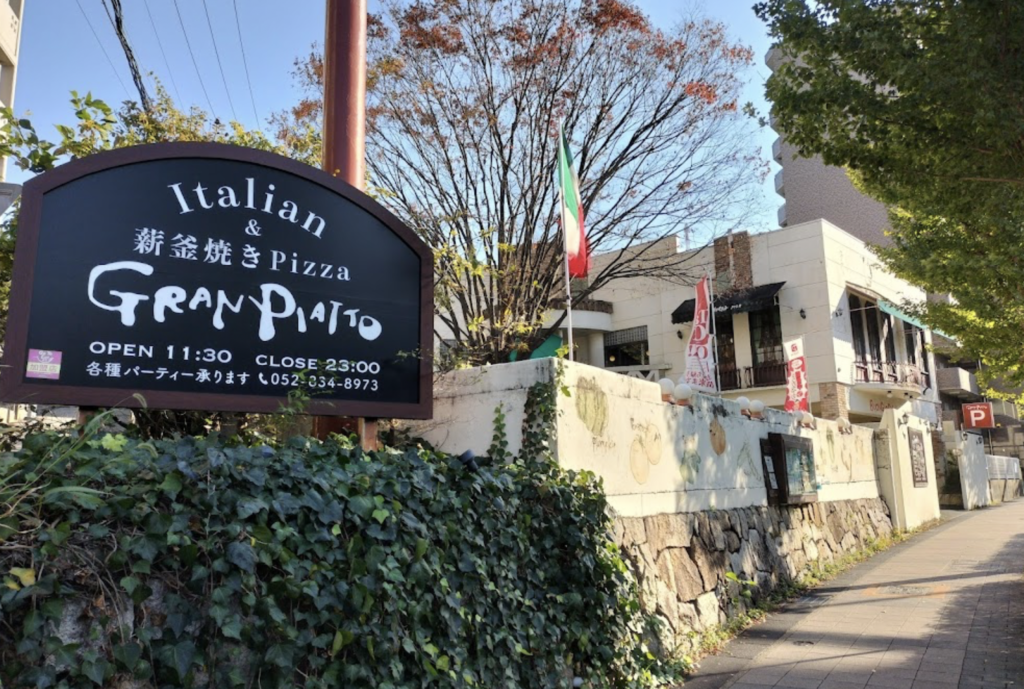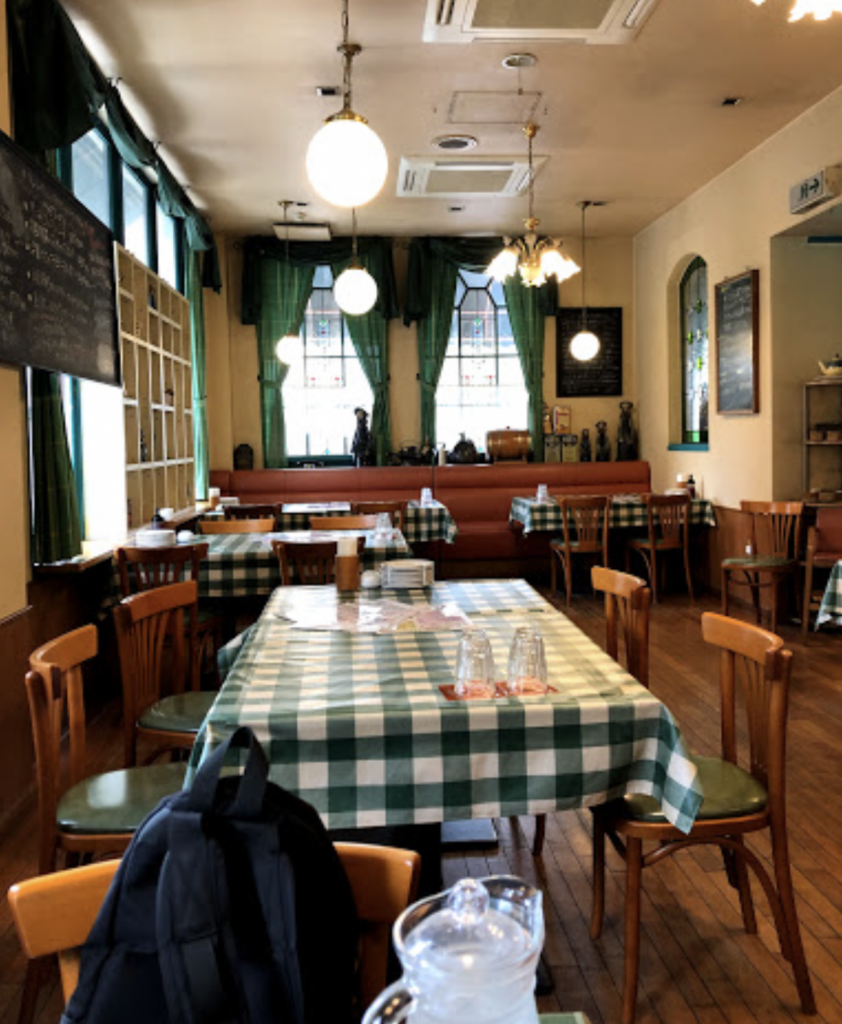 As you can see from the photo below from a previous conference, families are very welcome to the Networking Event.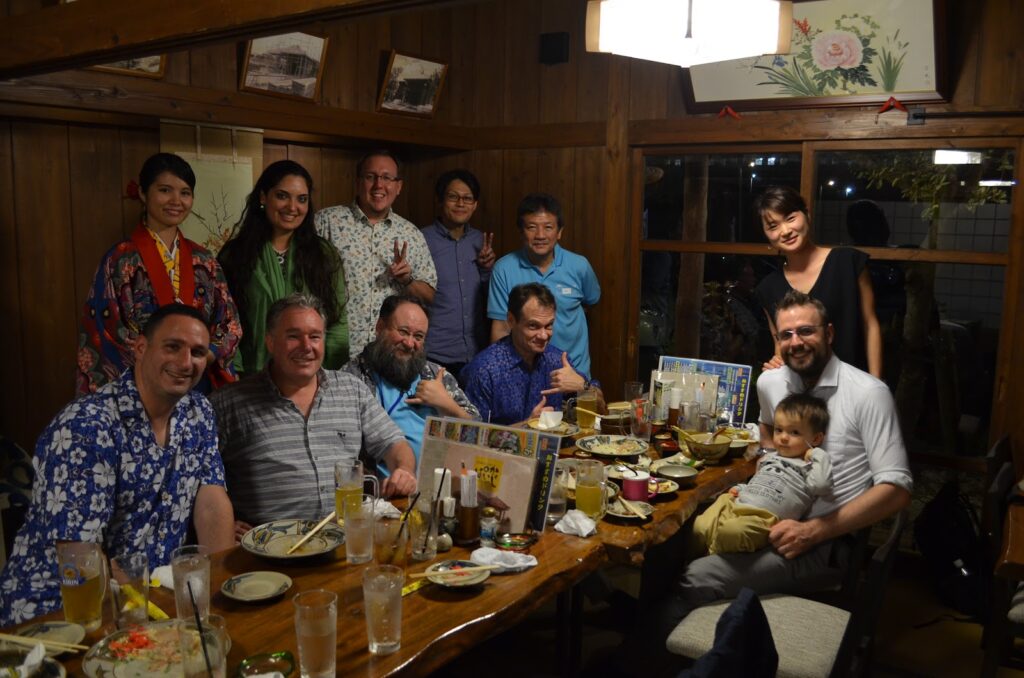 ---
Cultural Event
During the Edo Period (1600-1868), Nagoya served as the seat of the Owari, one of the three major branches of the ruling Tokugawa family. The family amassed great wealth that was only surpassed by four of the 200 feudal domains of the Edo Period. The Tokugawa Art Museum (徳川美術館, Tokugawa Bijutsukan) was built on the grounds of the Owari's former feudal residence and preserves and exhibits several of their treasures including samurai armor and swords, tea utensils, noh masks and costumes, poems, scrolls and maps. Next to the museum is Tokugawa-en, a beautiful Japanese landscape garden with a large pond at its center. The garden used to be part of a retirement residence of the local lords, but was destroyed during the war. A large network of walking trails lead around the grounds to a tea house, rest houses, and across several bridges. The garden is best in spring, when its Peony (mid to late April) and Iris gardens (late May to early June) bloom, and during the autumn season (November).
The castle's palace (Honmaru Goten) was recently rebuilt and fully opened to the public in June 2018. Half a century after its destruction in the war, the palace was rebuilt using traditional construction materials and techniques. It contains entrance and reception halls as well as rooms reserved for the visiting shogun with beautiful, replicated paintings on the sliding doors (fusuma). The palace has been considered one of the finest examples of Shoin architecture in all of Japan.